After Man United 3-3 draw vs Chelsea, Wolves 4-1 win & West Ham 2-2 draw, Check out the final U23 EPL table
Manchester United stunned Chelsea 3-3 at Kingsmeadow Park on Saturday afternoon to seal a vital 1 point in the Premier League 2 table. Man United opened the scores in the 26th minute through Hansen Aaroen to seal a 1-0 lead at halftime for the young red Devils.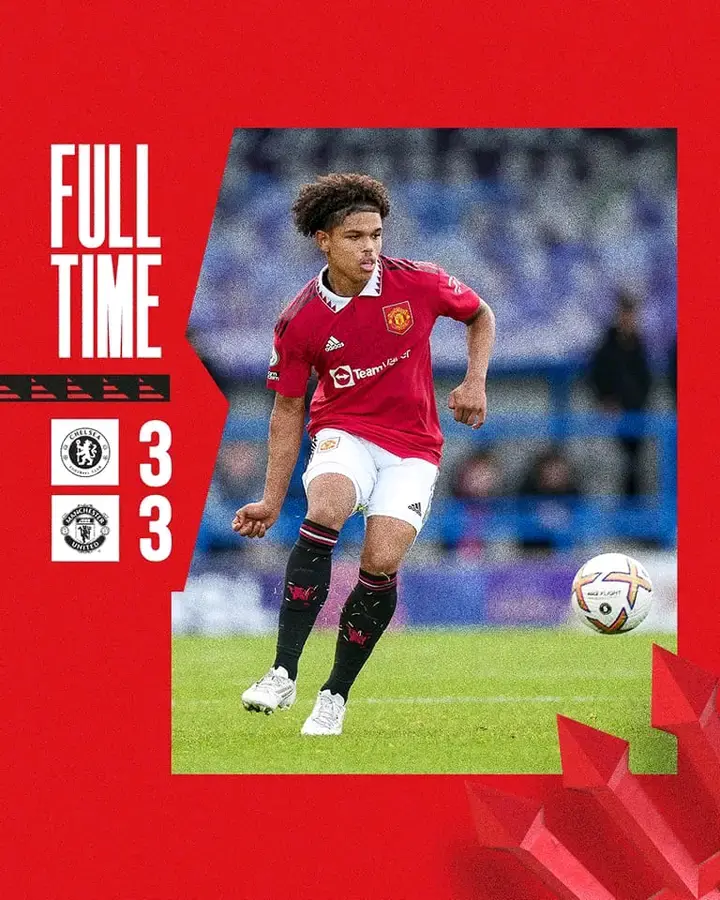 Chelsea equalised in the 52nd minute through Lewis Hall who was assisted by Hutchinson and Casadei scored 2nd goal in the 58th minute after being assisted by Elliott. Chelsea scored their 3rd goal in the 82nd minute through Soonsup Bell before Man United duo Shola Shoretire and Marc Jurado combined to score twice at stoppage time to force a 3-3 draw. After the 3-3 draw, Chelsea moved to position 7 with 13 points while Manchester United moved to position 12 in the Premier League 2 table with 6 points.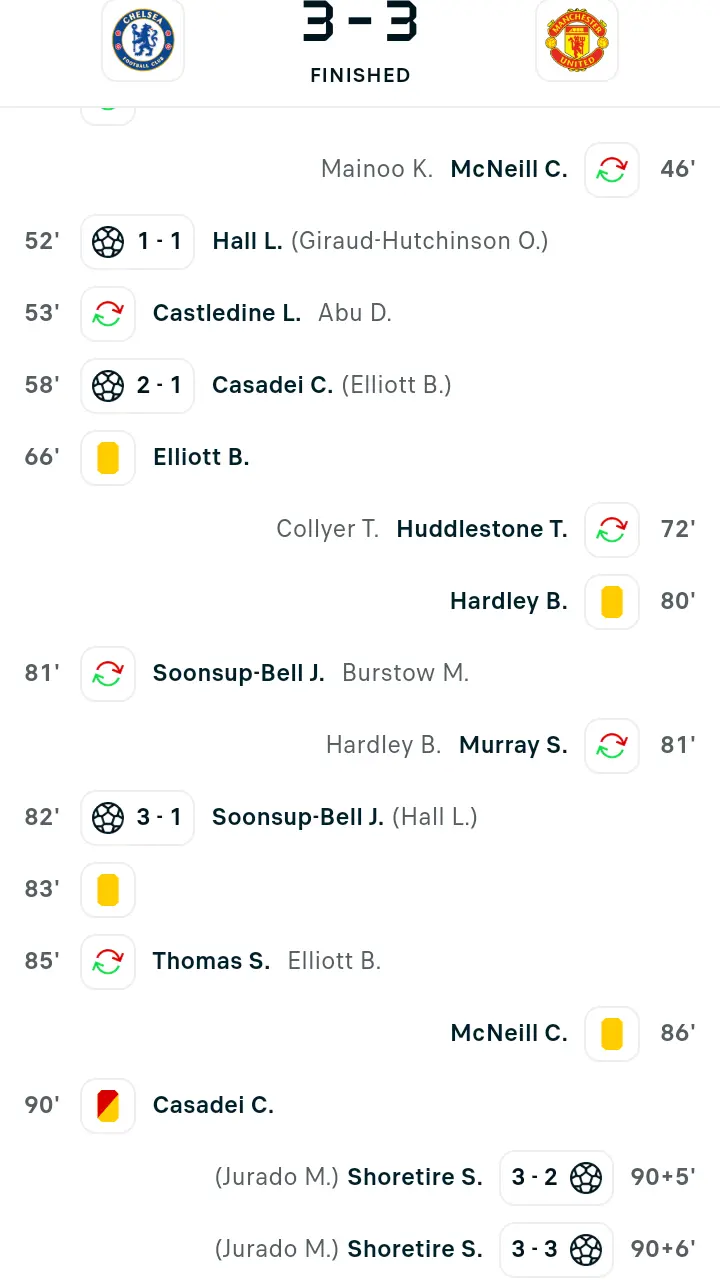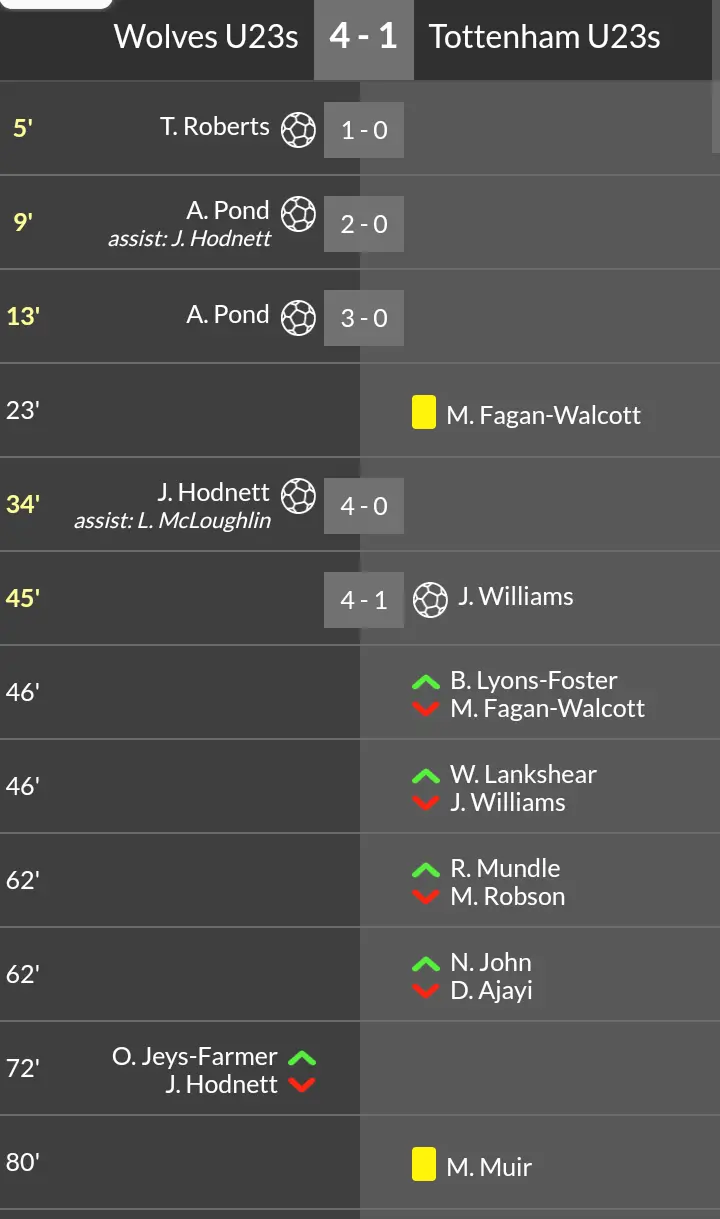 Wolves U23s cruised past Tottenham U23s 4-1 at home to claim all the 3 points and bounce back to winning ways. Wolves Goals were scored by Roberts, Pond (2 goals) and Hodnett while Tottenham consolation goal was scored by Williams to denie the hosts a clean sheet victory. After the 4-1 win, Wolves climbed up to position 8 in the U23 EPL Table with 11 points while Tottenham Hotspur dropped to position 13 with 4 points.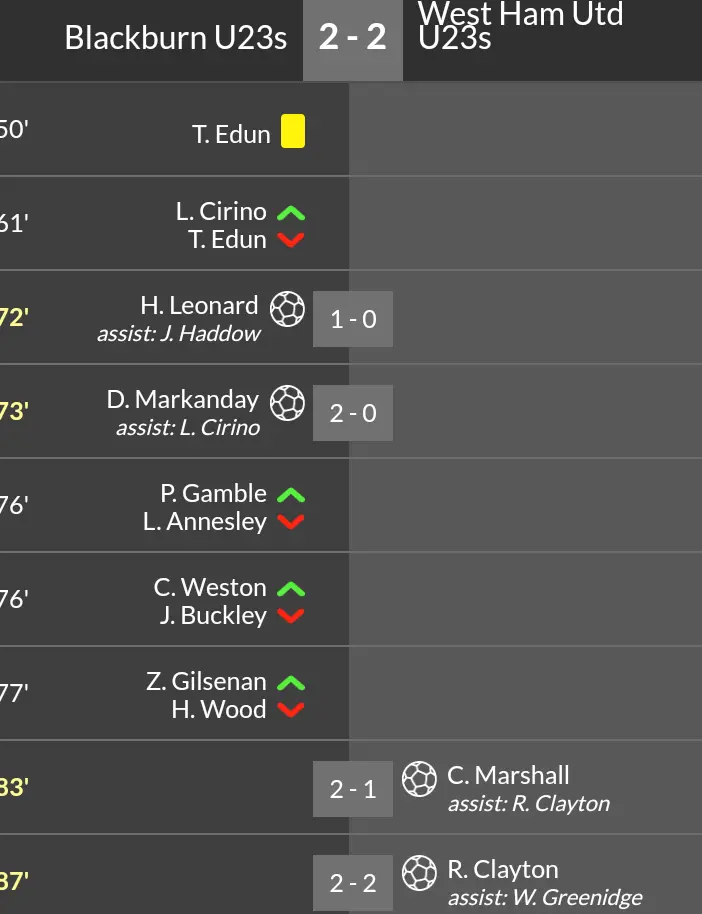 West Ham United drew 2-2 against Blackburn at home; goals courtesy of Leonard and markaday for the hosts while the visitors equalised through Marshall and Clayton at stoppage time to to seal a 2-2 draw.
Transfer News:Done Deals, EPL side to battle Chelsea for Gvardiol, Chelsea to hiring Shield
After the 2-2 draw; West Ham United climbed up to position 14 in U23 EPL table with 2 points while Blackburn Rovers moved to position 9 with 10 points.