During Tuchel's tenure at Chelsea, a number of things were kept airtight and as a result, a section of players were left dissatisfied. Last summer, the club had to let go of some of their most priced players because they felt that their destinies were beyond whatever the club was offering them. One such player is Ethan Ampadu, who is currently on loan at Spezia after failing to prove last that he has matured into a holistic diminutive defensive figure.
The center back is apparently in the sights of some of the club's board members. The Spezia fraternity revealed that they were eager to sign the young defender on a permanent deal but Chelsea explained to them that it would not be possible, since the Welsh was still considered part of Chelsea's future projects. Ampadu's Performances this season have been impressive but the club's manager is worried about his aggressiveness which more often than not lands him in trouble.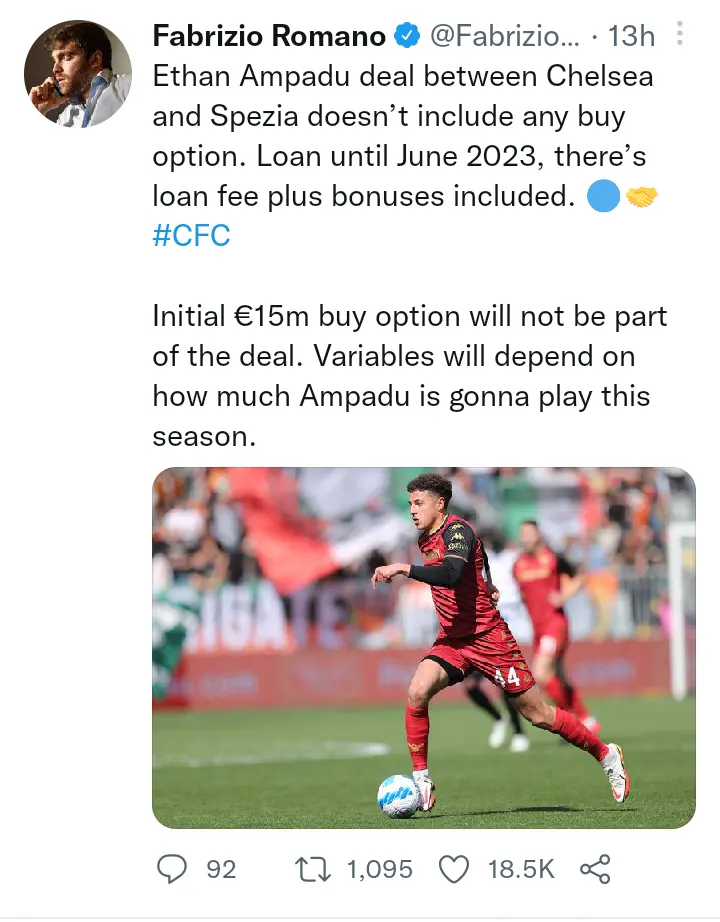 Screenshot: Ampadu is likely to return to Chelsea at the end of this season
Spezia's CEO had this to say about the deal, "We tried negotiating for a buy clause to be included in the deal but Chelsea refused. They were very respectful and told us that they had bigger plans for Ampadu in the near future and that they felt obligated to send him out on loan to aid in his development. According to them, Ampadu has a key role to play in the near future at Stamford Bridge."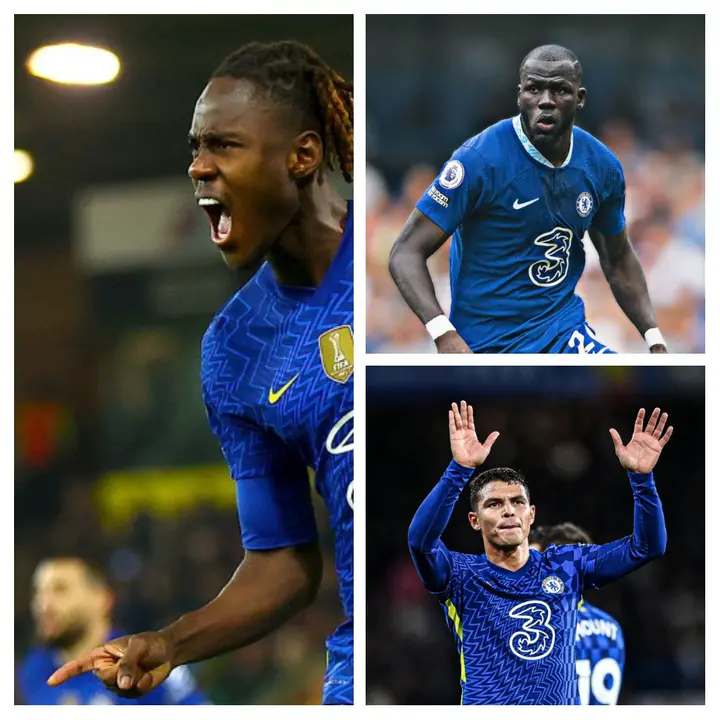 Chelsea's defensive line is still shaky. (Image: Courtesy of Google)
Major switch ups could be made next season…
This season Potter will just have to work with the toys that were bought on accord of Tuchel. Next season is expected to be different because Potter will have already found his bearings at the club and will know where and when should be improved on. This particularly applies to the defensive line which has more than once been vulnerable this season, at the expense of the club's overall performance.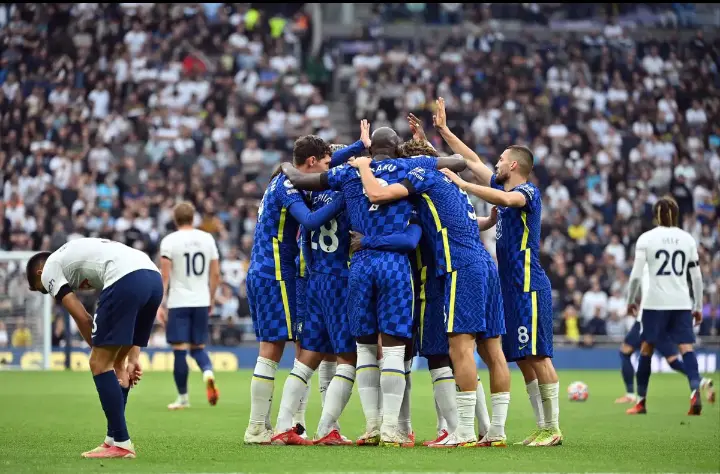 Chelsea players celebrating after scoring a goal. (Image: Courtesy of Google)
Personally, Chelsea Should revert to a back four this season. The back three has already been exploited to exhaustion and although Potter made a reputation of being a conqueror with a back three at Brighton, he should realize that the stakes at Chelsea are higher.
"There must be away out"- as Pundits analyzed Chelsea's games and identify the problem facing the team
With that said, I think Potter has all the resources he needs to get Chelsea into a comfortable finish this season.