Truly, if this possible lineup is implemented. By Chelsea Coach, Thomas Tuchel, the Blues will definitely wins any title this new season, especially, the English Premier League, EPL, title.
Although, Tuchel is working hard to get the best squad this season as most of the players will be tested in this friendly match on Saturday, July 16, against Club America which will be played at Bangkok stadium at 7:00 pm BST.
With a month to the official kicking off of the English premier league competition, teams are now busy in the transfer market making major moves of the favorite players who will be helping them record great results against their opponents. Chelsea is among the elite ones working strongly to rebuild, after the last season disappointment that saw them finish trophy less.
The manager Thomas Tuchel is therefore pushing to complete several summer deals that he thinks are part of his next season project as well as replacing the gone ones like Andreas Christensen, Romeru Lukaku and Antonio Rudiger.
According to the reports, the club could therefore be announcing the deals for Raheem Sterling and Kalidou Koulibally as their deals are very close to completion.
CONFIRMED: Chelsea are closing on signing £40m defender
Sterling is already in London for Medicals and Kalidou's deal is in the final stages as they have already agreed on terms.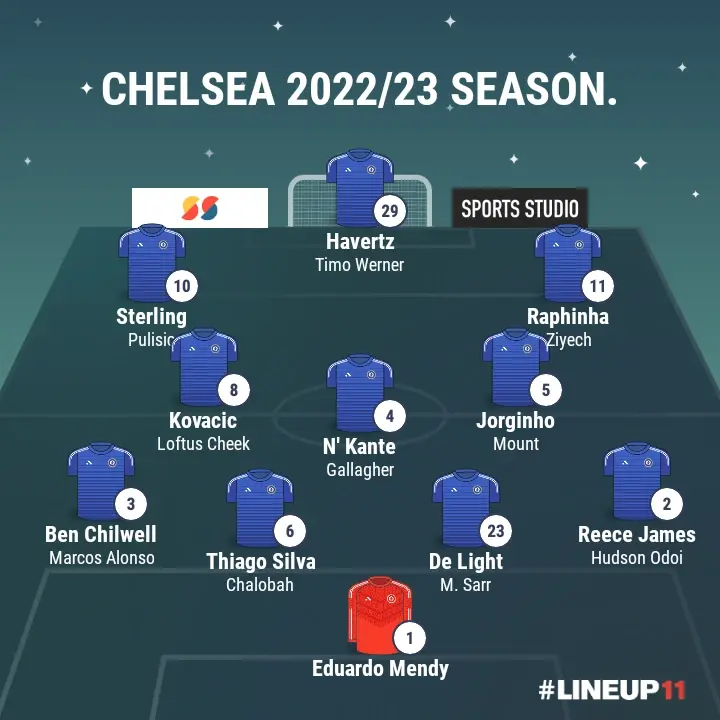 Other names that have been highly linked with the club are Cristiano Ronaldo, Neymar Jr, Jules Kounde and Nathan Ake. Signing them all, above is therefore how strong their line up could be looking next season to win them trophies.