Chelsea have not had a great start to the 2022-23 season and their outings after the resumption of the league after 2022 Qatar World Cup were not so great either, as they drew their first match of year 2023 against Nottingham Forest, 1-1. This made Chelsea and Brazil defender Thiago Silva to urge call on Chelsea's supporters to come and support team at the Stamford Bridge on Thursday when they will be playing against the League Champion, Manchester City.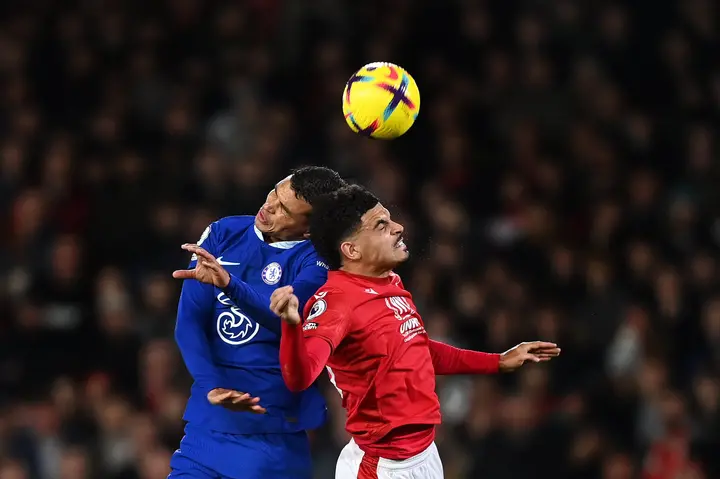 The 38 years old Thiago Silva said this via his twitter handle @tsilva3 "We have a lot of work ahead. We know our capacity and responsibility with this shirt.
Chelsea Star Who Can Saved The Team This Season If He Can Get Enough Playing Time
We need all of you this Thursday at Stamford Bridge". Silva tweeted.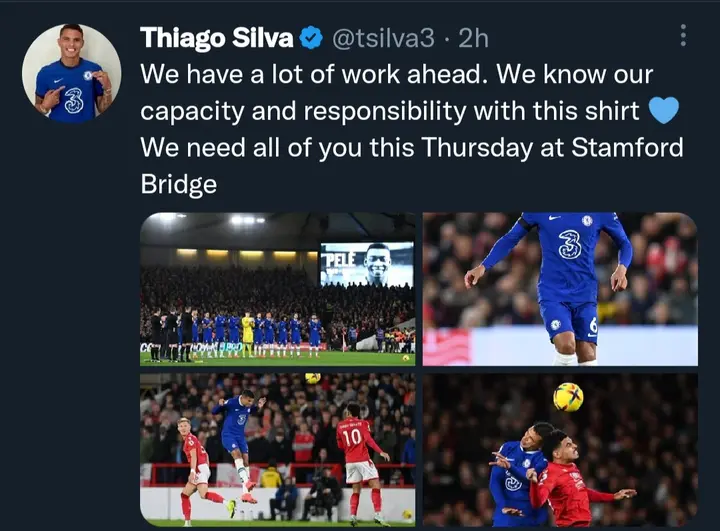 Meanwhile, Chelsea stay in nineth position below west London rivals Fulham in eighth and are seven points adrift of the top four, while thier next visitor, Manchester City are in second position with seven points behind the league leader, Arsenal and eleven points above Chelsea.