Being one of the best active footballers in the world, Portuguese talisman Cristiano Ronaldo is always in media limelight. The lethal striker is currently in Saudi Arabia playing for Al Nassr.
Despite his move to the East, sports news have always been seen focusing on the star. Lately, reports have been seen spreading online that the player has a clause in his contract linked with the 2030 worldcup.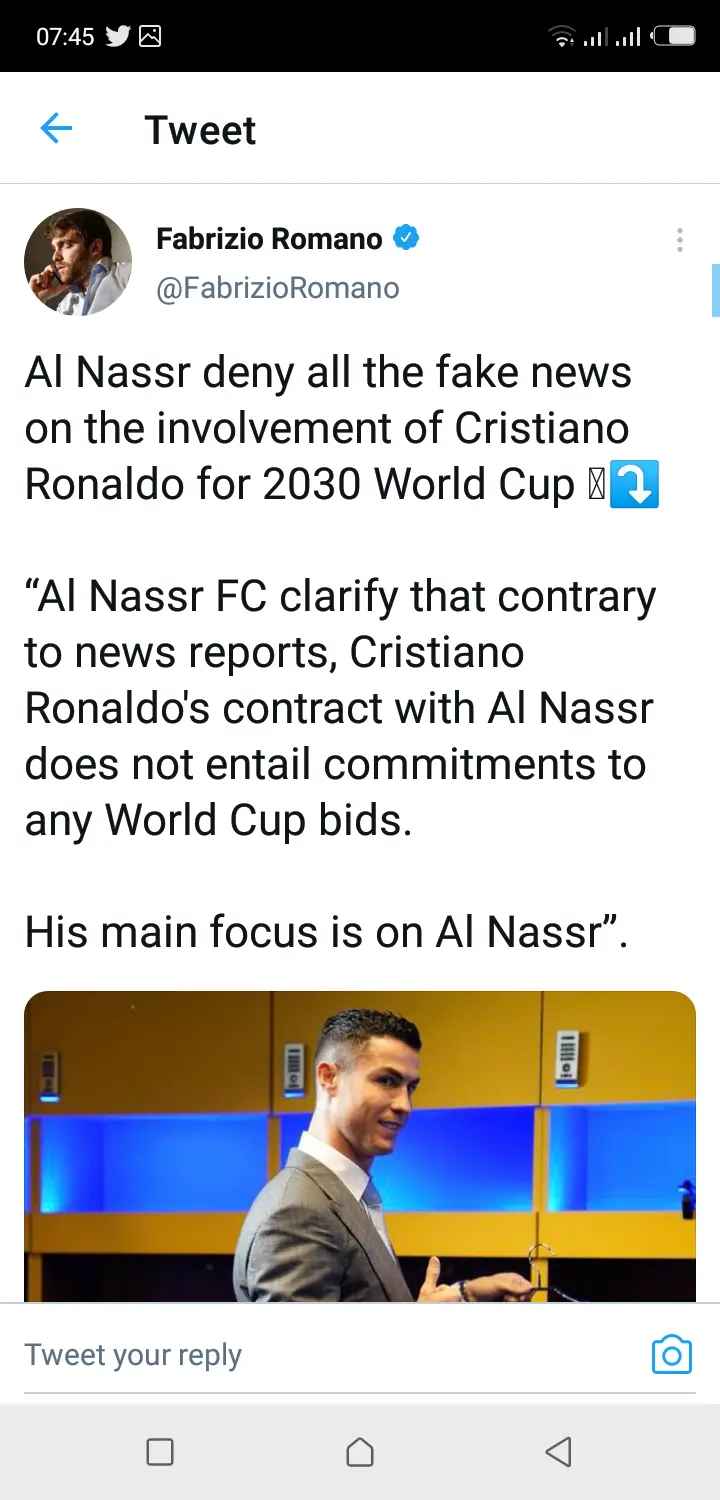 However, Al Nassr has come up to rubbish the reports and defend Cristiano Ronaldo.
The Saudi club has stated that Ronaldo's contract is only with Al Nassr.
As this happens, Chelsea fans might have received a set of bad news amidst celebrations. The Blues yesterday sealed a move for Joao Felix from Atletico Madrid and fans have been overjoyed.
However, their other top transfer target Enzo Fernandez might not be moving to Stamford Bridge after all.
Chelsea trying to hijack Mudryk from Arsenal- He would improve the Blue's attack
Benfica's manager has in the past few days trusted the midfielder despite speculations over his future. He scored yesterday and send a message of love to the club fans.