Christopher Nkunku to Chelsea – How will he fit in?
According Bild reports that Chelsea is hoping to finalize their purchase of RB Leipzig's Christopher Nkunku in time for the World Cup next month in Qatar. The French attacker reportedly had a physical in Frankfurt at the end of the summer transfer window, and the club is now finalizing a deal with Leipzig.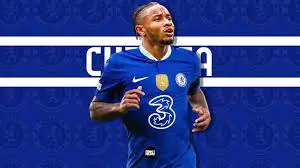 As he did last season, Nkunku has been one of Leipzig's top performers so far this year, continuing his hot streak with seven goals in nine Bundesliga games. There is a lot of competition for him around Europe, but Chelsea co-owner Todd Boehly is willing to pay his €60 million release clause to get a head start.
Graham Potter hopes to add depth and versatility to Chelsea's attack by signing Christopher Nkunku from Leipzig. After all, the Blues need an attacker who can compete for a starting spot alongside Pierre-Emerick Aubameyang, Raheem Sterling, and Kai Havertz while also providing some versatility in the forward positions.
Several of the best clubs in Europe have shown serious interest in signing Nkunku. The 24-year-old can play on the left wing, in the center of the field, in the hole behind the primary striker, or as a false 9. He has been excellent in the Bundesliga since leaving PSG a few years ago, and he is currently trying to earn a spot on France's World Cup roster.
The Frenchman's dribbling and directness will be a welcome change, and his flair, creativity, movement, and ball-striking ability with either foot should make him a great fit in Graham Potter's system at Stamford Bridge. Nkunku can thrive in a variety of attacking situations for Chelsea under Potter since he is a tactically adept manager who isn't afraid to make adjustments when necessary.
Huge announcement as Chelsea complete another deal, Nkunku boost, Kante injury update
The Leipzig ace has the game sense and awareness of space to succeed in the Premier League, whether he plays off the left wing or as a false 9. Furthermore, the 24-year-old will get invaluable knowledge from having veterans such as Sterling and Aubameyang operating in and around him.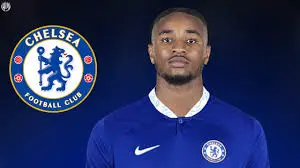 At the tender age of 24, Christopher Nkunku has already established himself as a good player. Chelsea may get a steal of a deal on the French forward if he continues to develop at his current rate over the next few years.