Manchester United won their forth consecutive match of the season after defeating Arsenal at Old Trafford Stadium on Sunday evening. The Red Devils beat Mikel Arteta's men in a huge 3-1 victory. The goals were scored by Antony Santos, scored on his United debut and Marcus Rashford, scored twice while Saka scored the consolation goal for the Gunners.
After winning their last three league matches Manchester United players came into the match with a lot of confidence hoping to grab another three points against the on form Arsenal.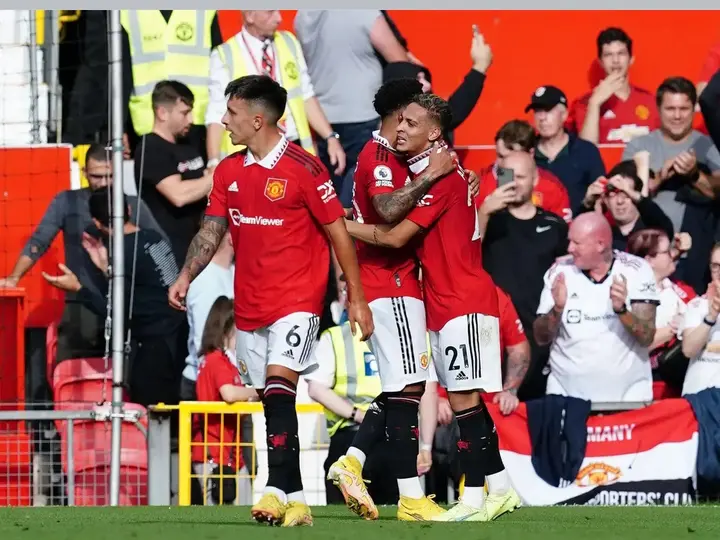 Arsenal dominated the game with a possession of 60% but did not have an opportunity to score goals that could have won them matches. Marcus Rashford was the man of the match with two goals and an assist. He contributed all the three goals.
Marcus may have been outstanding but of course we have that player who was unstoppable. United defence played a key role in stopping Arsenal men who were attacking now and then. Lisandro Martinez is the man who was unstoppable. Tyrell Malacia and Diogo Dalot were also unstoppable. Cristian Eriksen was also on top form. He commanded the midfield in a superb way. These are the players who played a key part in Manchester United win.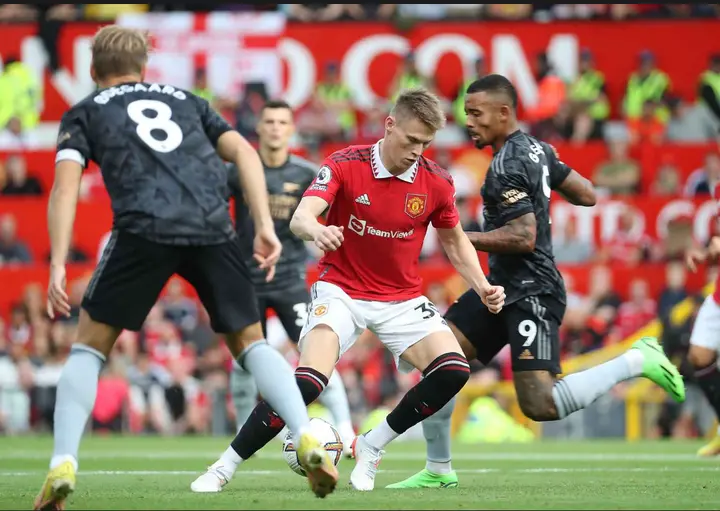 United are now 5th in the table with 12 points. Arsenal still lead with 15 points. This was a great win to United as they head to Europa League.
Transfer Deadline: Man United terminate Cristiano Ronaldo's contract, as he finally joined Chelsea
They will host Real Sociedad at Old Trafford this week before they face Crystal Palace in the Premier League in the coming weekend. Arsenal on the other hand will face Zurich away from home.