Chelsea new manager, Graham Potter has made first media appearance since taking charge as Chelsea boss from Thomas Tuchel early this month. The England who left Amex to Stamford Bridge will be gaming his first match against Leipzig in UEFA champions league and he is expected to give the Blues lovers a reason to smile despite of a torrid start in the hands of the German.
However, in terms of what he could promise, the England didn't hesitate to warn title contenders this season of what Chelsea will display on the pitch. Potter claims the club will be playing uncontrollable football and opponents will find it very hard clinching points from them.
How Chelsea 'May lineup by Graham Potter without Mendy and Jorginho against RB Salzburg in the UEFA Champions League
Potter claims to give Chelsea his best this season making sure it's very balanced in terms of attack and defense.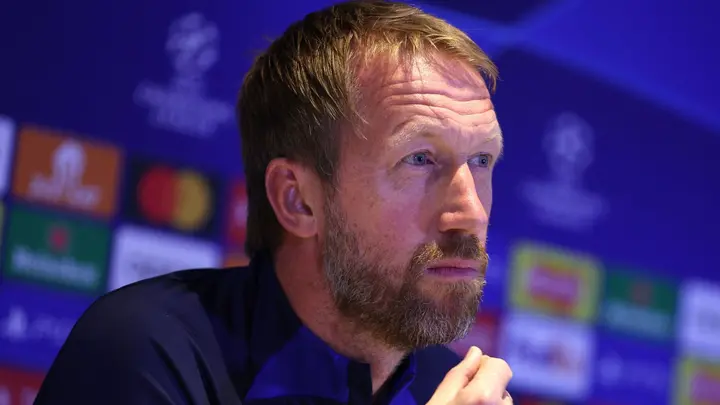 "In terms of what I can promise, we're playing an uncontrollable game, so I promise I'll give it my all every day; it's a big responsibility. The team I want to see is one that's balanced in terms of attack and defense; a humble and respectful team that, when it doesn't have the ball, runs hard and fights because I think that's important as well; we want to entertain, but we also want to win." The England international said.