Hilarious Meme Trending Online of Chelsea, Real Madrid, Bayern Munich, and Barcelona Concerning VAR decision
In Football, every now and then new invection are made to better the best sport and the most loved one in the whole world. Whenever something goes wrong time to time the fifa decides to sit with football legends and who are elected to represent football in different positions in the world and look for a good solution on it.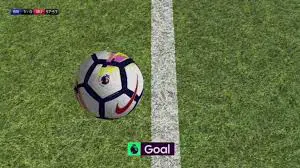 In 2010 World Cup, Germany were facing England in a quarter final match.Frank Lampard scored a beautiful goal which drew a lot of debate between football fans if the goal had passed the goal line or it had not yet passed.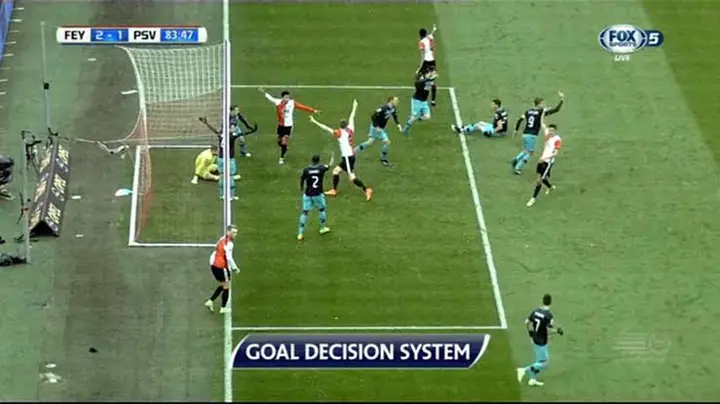 After the incident, Fifa went on to introduce the goal-line technology that is used up to date.In 2017, Real Madrid eliminated Bayern Munich in the uefa champions league after a lot of referees decisions were questioned after the two legs.Many fans felt it was injustice for Bayern Munich as they were the better team and deserved to qualify to the final more than Real Madrid.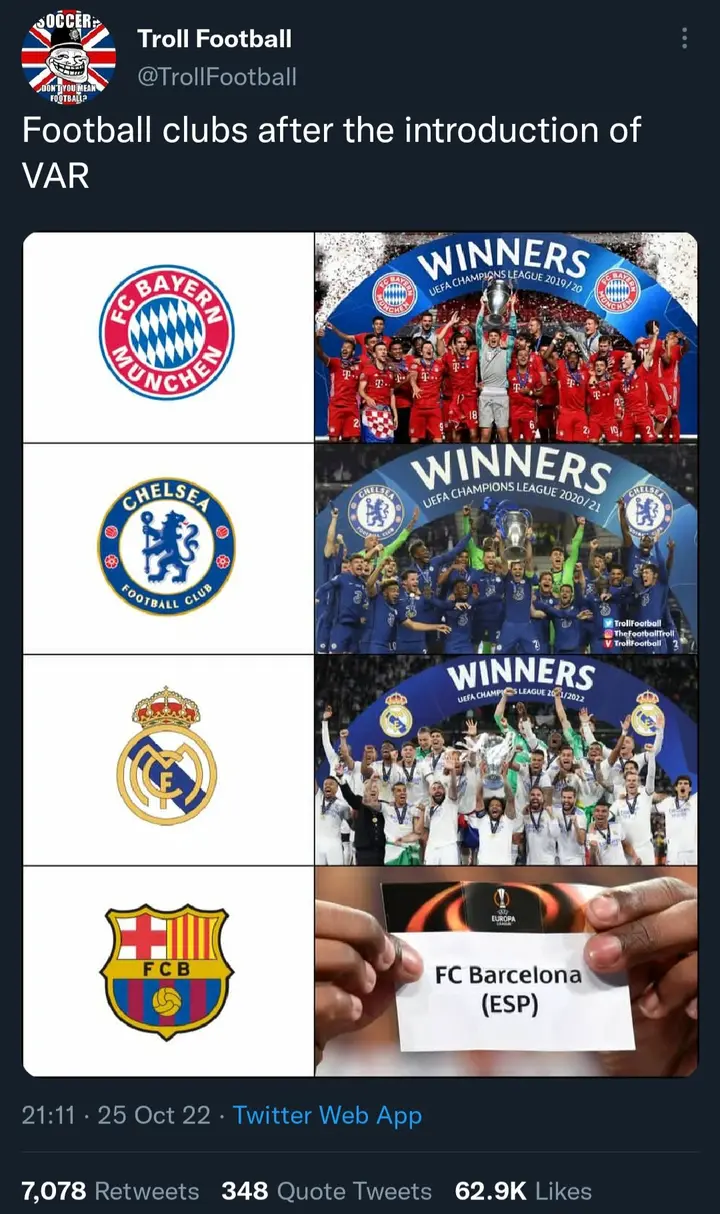 After several consultations, FIFA brought the video assistant referees which is refereed as (VAR).
Goal!: Watch how Chelsea new signing Nkunku score a sensational goal against Real Madrid
The memes below talks about the introduction of VAR saying that since it's introduction, Club Barcelona has failed to perform at its best considering they have not won a champions league trophy since then.