Late Drama as Manchester United's Casemiro injury time insane header denies Chelsea 3 points
Late drama was witnessed at Stamford Bridge after Jorginho 87th minute penalty was cancelled out by Casemiro's injury-time header.
Chelsea thought they had won all three points after they earned a penalty with less than 5 minutes remaining to play
The penalty was expertly taken by the Italian midfielder after he pulled out his hop, skip and jump before sending David De Gea on the wrong side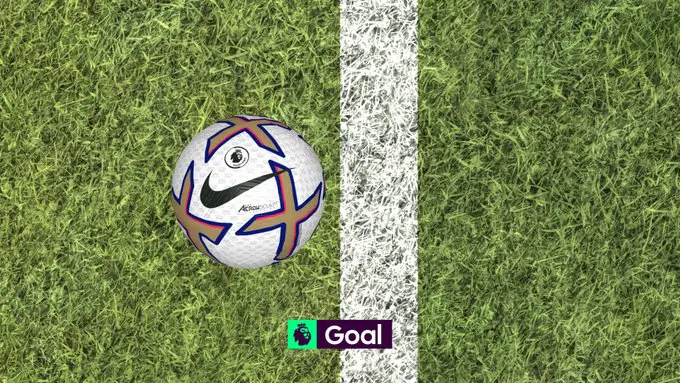 Chelsea held on to that lead for at least seven minutes before Casemiro scored in the 94th minute of added time.
The Brazilian sent his header far post after spotting Chelsea's stopper, Kepa Arrizabalaga, off the line.
Kepa Arrizabalaga made a full stretch and touched the ball but the header was too heavy for him to put it out, instead, it landed on the far post and dropped down in the goal, slightly crossing the goal line.
Wasteful Aubameyang Squanders Glorious Chances As Chelsea Level Man United At Halftime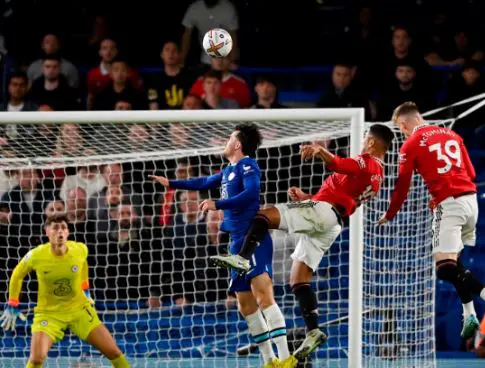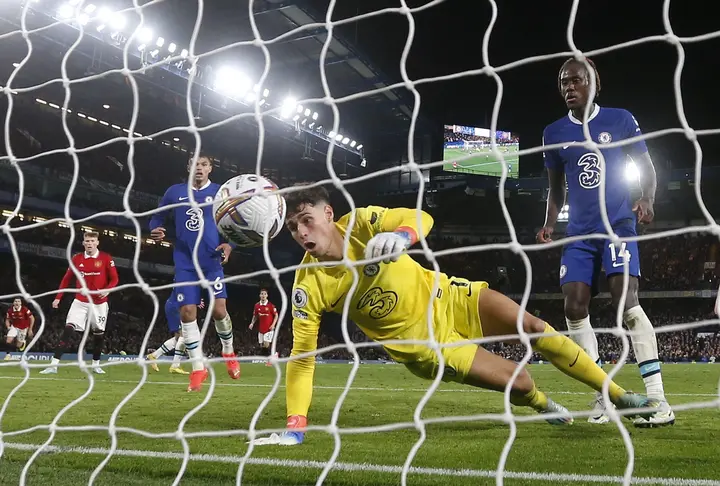 Goal-line technology was used to award the goal to Manchester United before the match ended in a 1 – 1 draw.