It a great performances from the Manchester City's side, as Pep Guardiola's side thrashed Nottingham Forest 6-0 in yesterday's match, as Erling Haaland break premier League records in his 1st-5th matches scoring nine goals, since the beginning of premier League, PL, campaign  season.
No doubt, Haaland is fully out, to ensure Manchester City still retain the premier league titles, And top the premier League table as Arsenal is doing currently with 15 points in the EPL table, while City is in 13 points.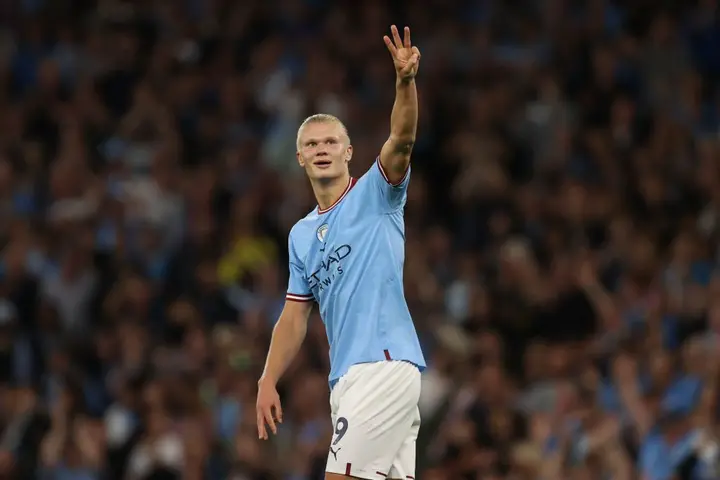 The Defending Champion Manchester City were hoping to continue with their unbeaten in the league this season when they welcomed Nottingham Forest at Etihad Stadium this Evening. As usual Pep Guardiola started the match on 4-3-3 formation.
Just from the start Erling Haaland put the home side into the lead in 12th minutes. In a full Packed Etihad Fans were calling Haaland Haaland. However in the 23 minutes Haaland Completed his Brace when he scored the second goal for the home side. While just few minutes before the half time Erling Haaland Completed his Second Hat-rick of the Season when he scored the third goal for Manchester City.
In the second half Manchester City continues were they've left putting pressure on the visiting side. In the 50th minutes Joao Cancolo put his name in the Score-sheet when he scored the fourth goals for the home side. It was the rain of goals at Etihad as Manchester City continues to attack. On the other hand just in the 65 minutes Julian Alvarez made it Fifth.
Good News: Man City striker, Erling Haaland breaks premier league records after scoring 9 goals in the 1st-5th matches
That was not enough just in the dying minutes of the match Julian Completed his brace when he scored the Sixth goals for the home side and 6-0 is how it ended at Etihad.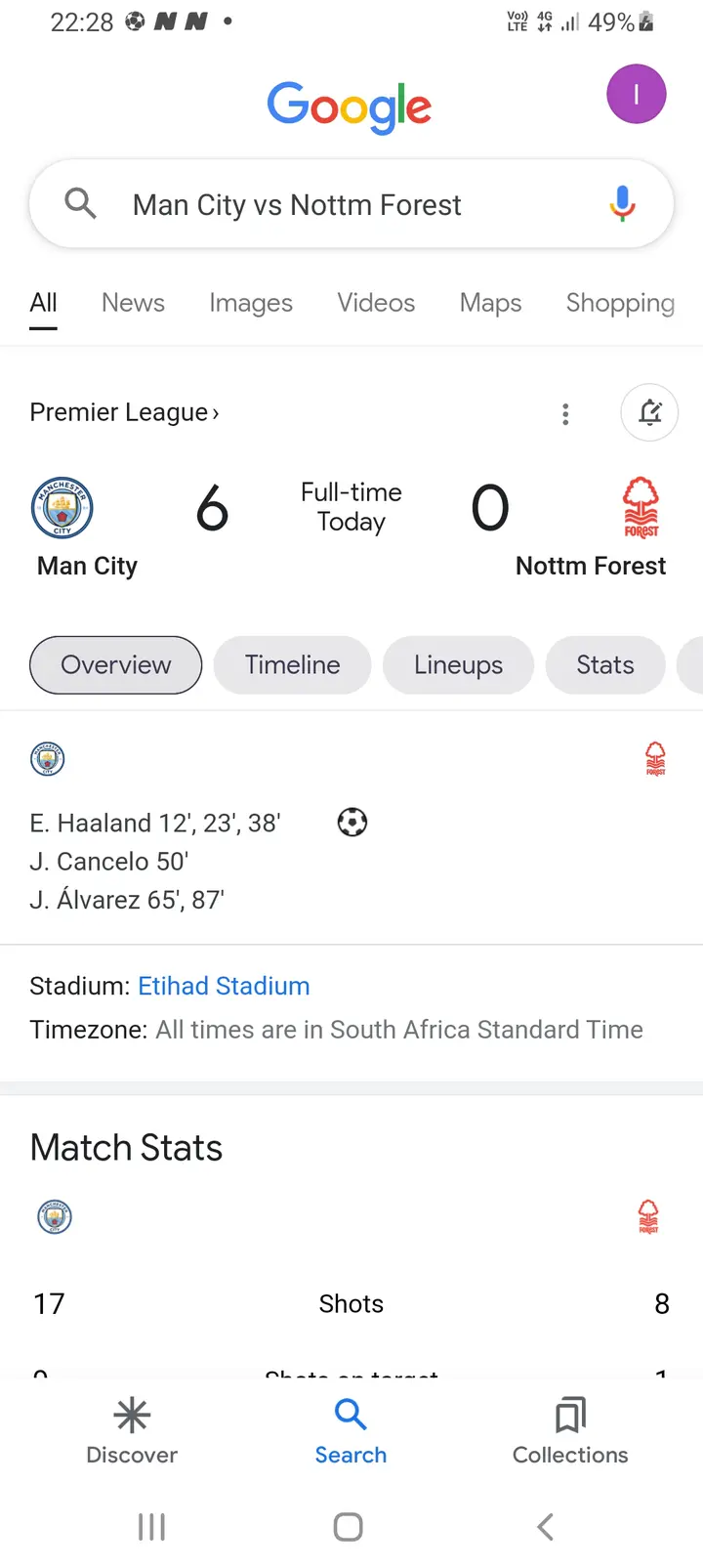 I will keep updating you regarding the latest football news across the globe. Continues reading Opera News. Your comments are more than welcome. Don't forget to share like and follow.