The god of football, if truly this prophecy is right, there is tendency that this star player can easily defeat Erling Haaland and Nunez to be awarded with a Premier League Golden Boot this new PL campaign season 2022/2023.
Manchester City and Liverpool have made two incredible signings in this summer transfer deal who will soon joined the club in the league. And Erling Haaland and Darwin Nunez are not left out.
There are the new big names in the Premier League and everyone is eager to watch how they will perform next season. The two strikers are youngsters with Nunez being 22 years old while Haaland is 21 years old but their form in front of the goal is amazing.
They will be playing for the two best teams in the league and remarkable tacticians.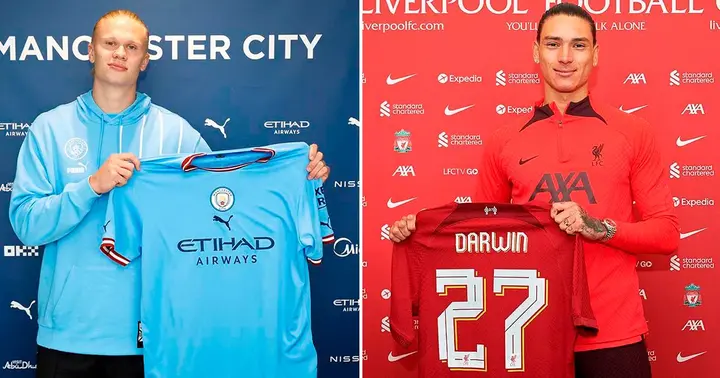 This will play a big part in their success in the Premier League as Manchester City and Liverpool do not have a weakness and they both needed a top striker to complete the two teams ahead of the new campaign.
However, the English Premier League has always seen astonishing strikers and wingers every season who compete for the golden boot. There are high chances Darwin Nunez and Erling Haaland won't win the Premier League golden boot.
The two incredible youngsters are likely to lose the golden boot to Liverpool winger Mohamed Salah who is currently in the form of his life. Last season was a big run for the Egyptian international after he inspired the Reds to three finals.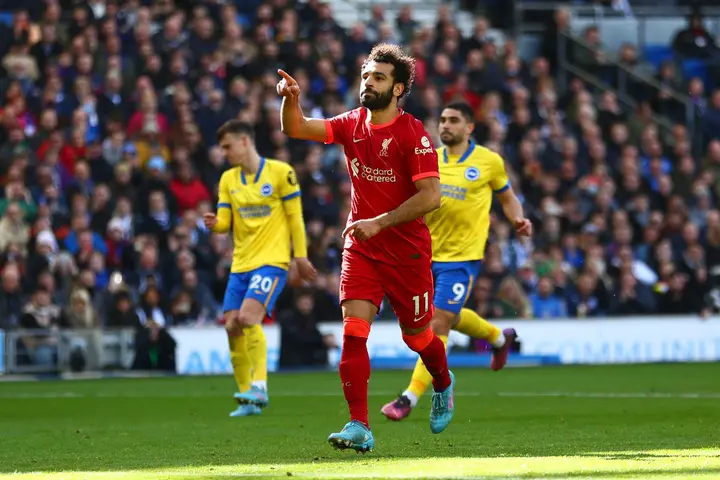 Salah also scored an unbelievable number of goals and ended up as the top scorer in England with 23 goals joint with Tottenham Hotspur winger Son Heung-min. He is getting better with age and most of the defenders and teams struggled to stop him last season.
PL Manager who is currently building a more lethal attacking front than Klopp and Guardiola
The Reds just like last season and he might score more than 40 goals across all competitions. The 30-year-old Egyptian has what it takes to retain the Premier League golden boot next campaign.