We Are Tired Please Sack Him, Chelsea Fans Angry After Implausible Match and Players Positioning
Chelsea's troubles with scoring goals is as great as the ages. It has plagued for long and Graham Potter is finding the same troubles that those before him the likes of Thomas Tuchel have had.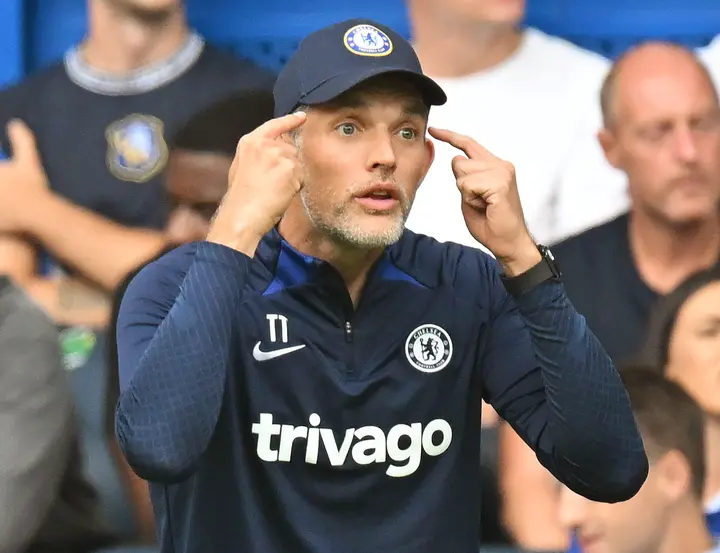 The match between Brentford and Chelsea on Wednesday 19, 2022 ended with a draw of 0-0. Brentford counted more missed opportunities than their West London visitors. Best attempted shots at goal were from Kai Havertz and Carney Chukwuemeka in the second-half.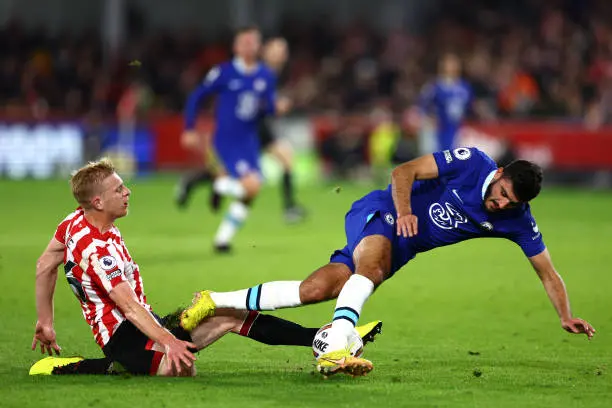 Graham Potter has now the same record as Thomas Tuchel after 7 games, a total of 5 wins 2 draws 0 defeats. So far the Blues have scored 13 goals in the seven matches under Potter and conceded just two.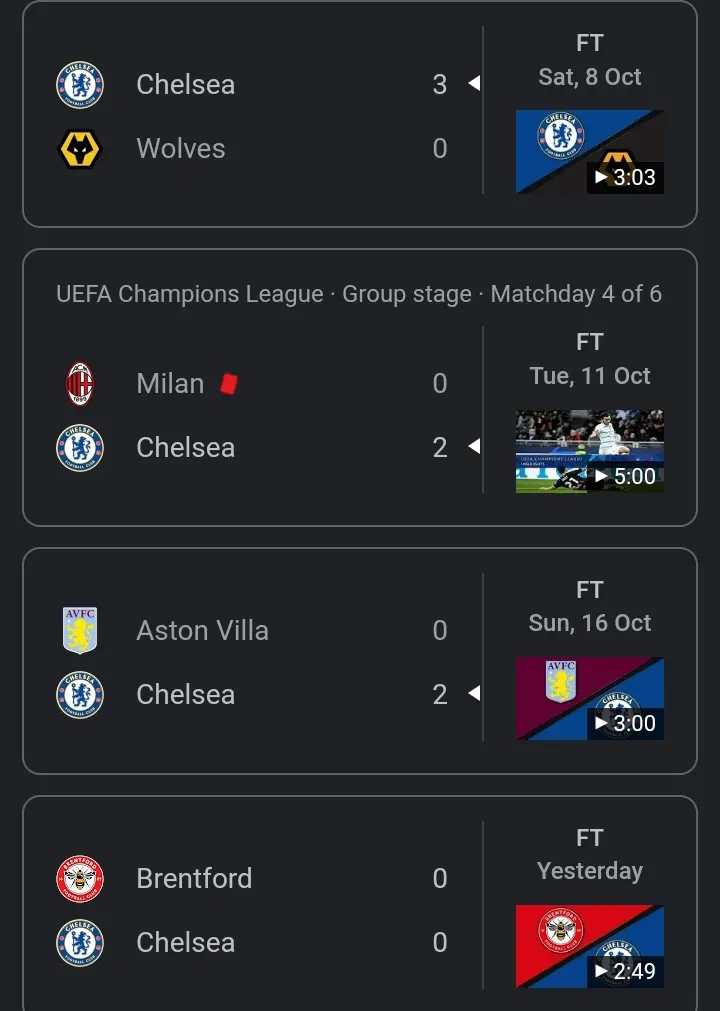 Graham Potter is a very good coach for the morale of Chelsea team right now according to recent results in terms of vibes but there is no doubt Thomas Tuchel was the better tactician and manager.
EPL: 9 Latest announcement from Stamford Bridge Zaha to Chelsea, Conor latest injury update, Kepa, Lukaku might be back
The genius took Chelsea to six cup finals, won the Champions League, Super cup and Club world cup in the space of 18 months. Will Potter finish the season with a trophy? Fans had mixed reactions.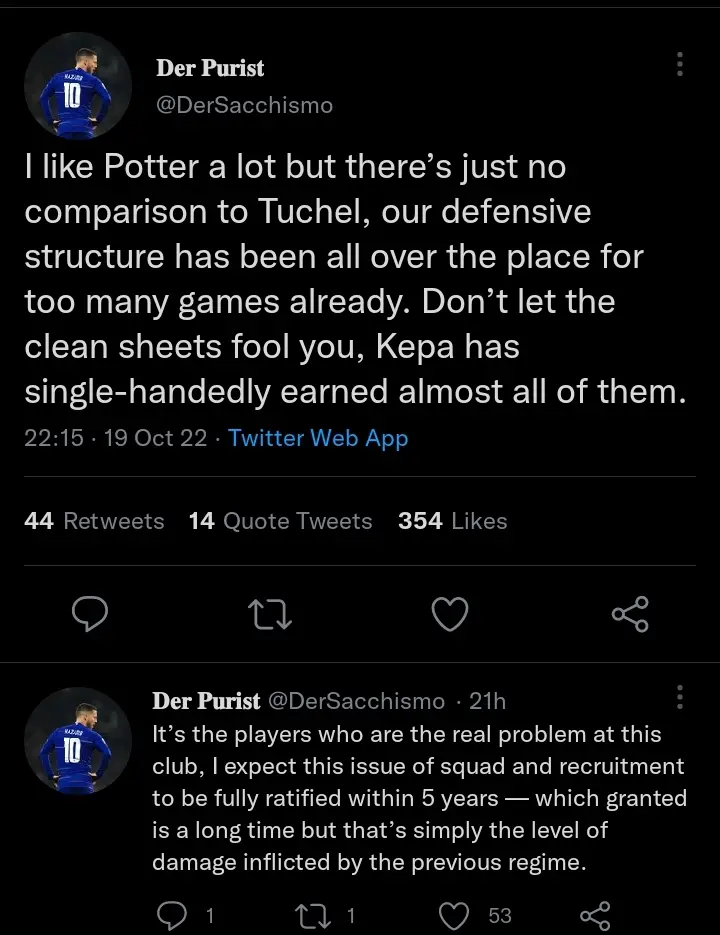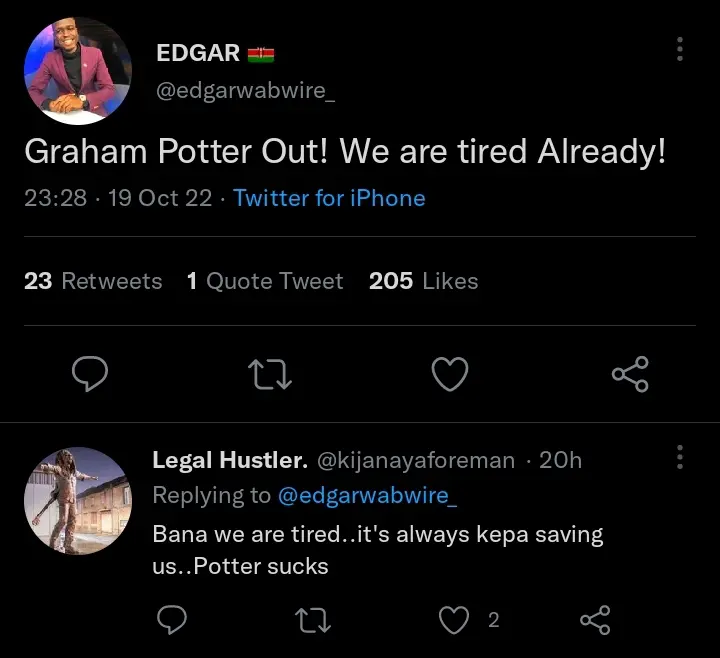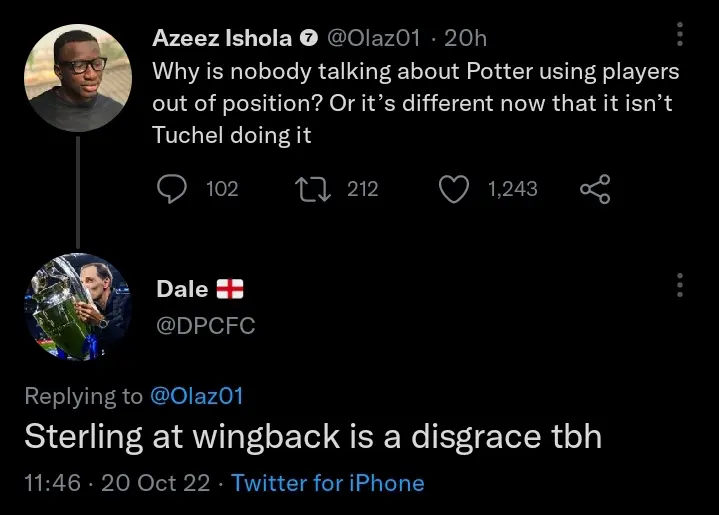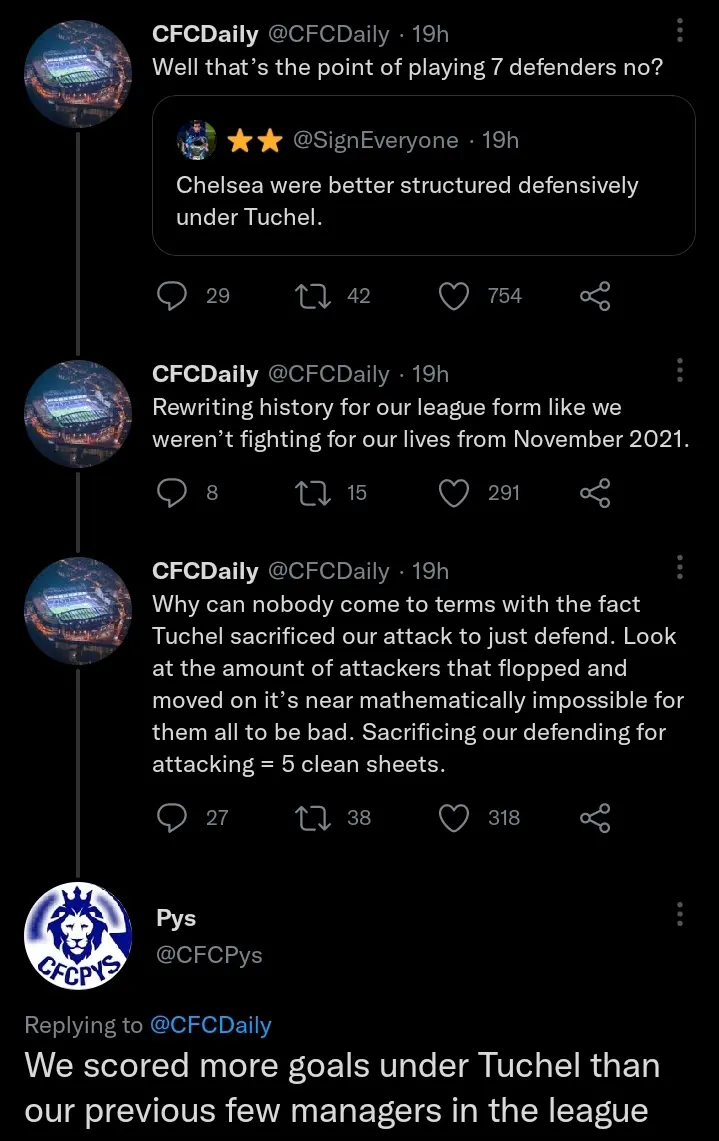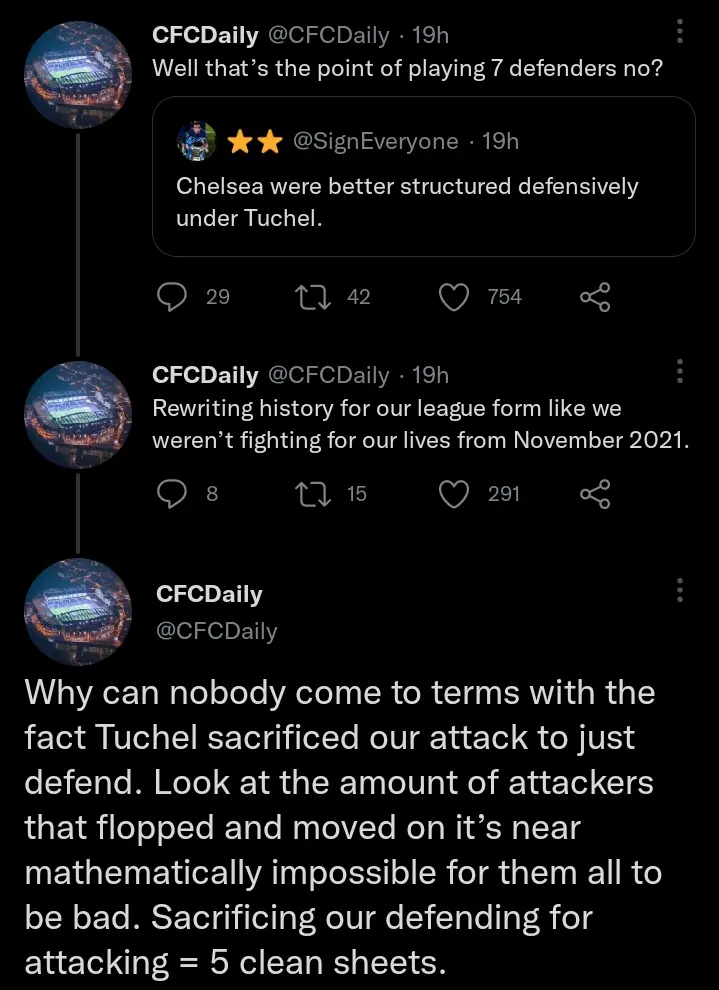 Chelsea next Premier League match will be on Saturday, 22 October against Manchester United at Stamford Bridge.