if(acip_can_see_ads()) { $adCode = '
} else { '; return $adCode; } ?>
if(acip_can_see_ads()) { $adCode = '
} else { '; return $adCode; } ?>
Julen Lopetegui has rejected the chance to become Wolves manager.The 56-year old's father is ill and that played a part in his decision.(Source: @GuillemBalague)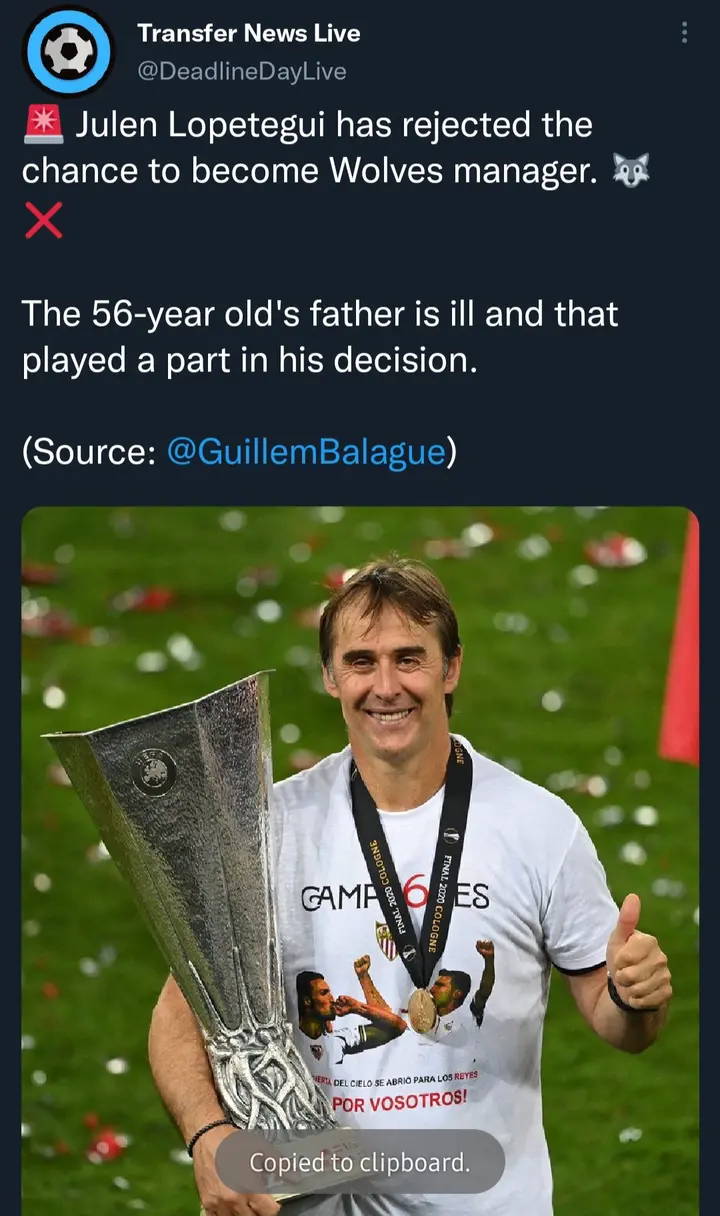 if(acip_can_see_ads()) { $adCode = '
} else { '; return $adCode; } ?>
Kylian Mbappé's entourage have said that the problem with PSG goes beyond football.The climate and environment around the French star is becoming difficult to live with.(Source: @lequipe)
if(acip_can_see_ads()) { $adCode = '
} else { '; return $adCode; } ?>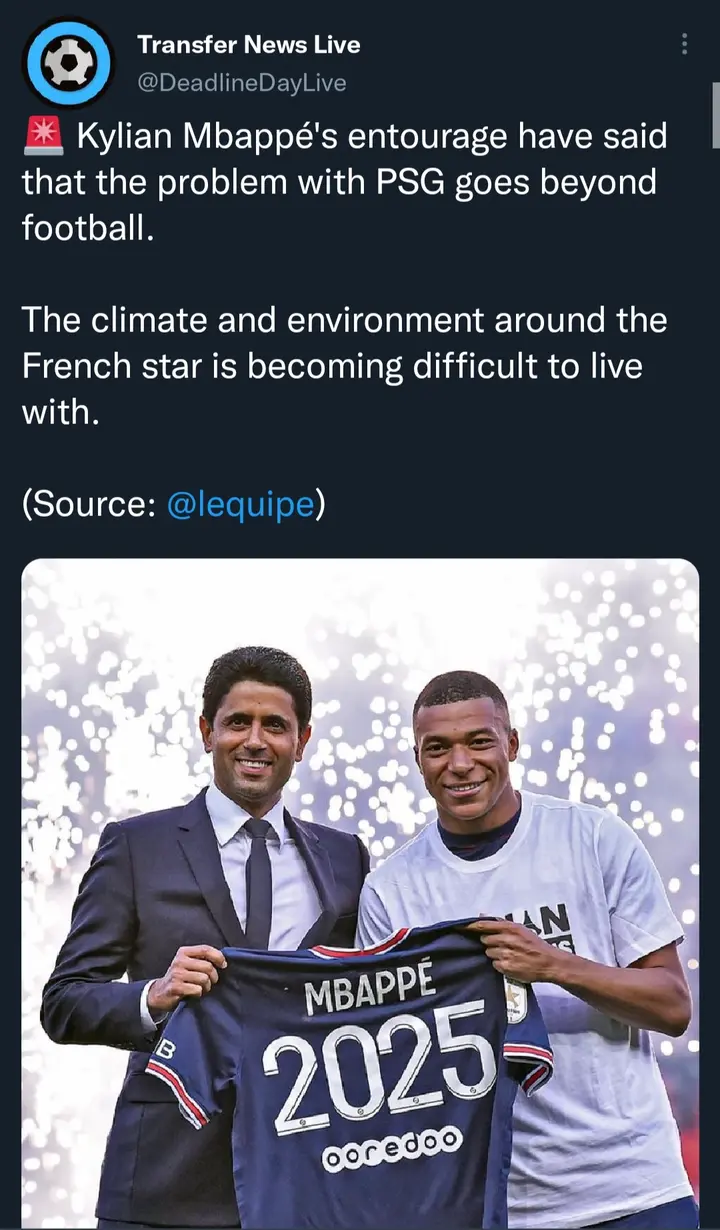 Kylian Mbappé's entourage assures that the problem with PSG "goes beyond football".The climate around him has become difficult and over the next few days they will deliver more precise explanations.(Source: L'Equipe)
if(acip_can_see_ads()) { $adCode = '
} else { '; return $adCode; } ?>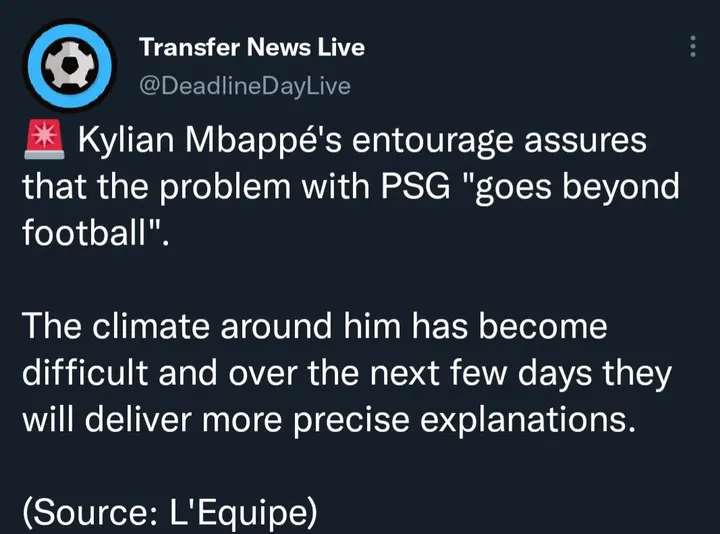 Last night, 14 time champions league winners were to face Donetsk in another entertaining champions league night at Kiev.Real Madrid started the match well but suffered a devastating blow after Rudiger goal was ruled out for an Offside.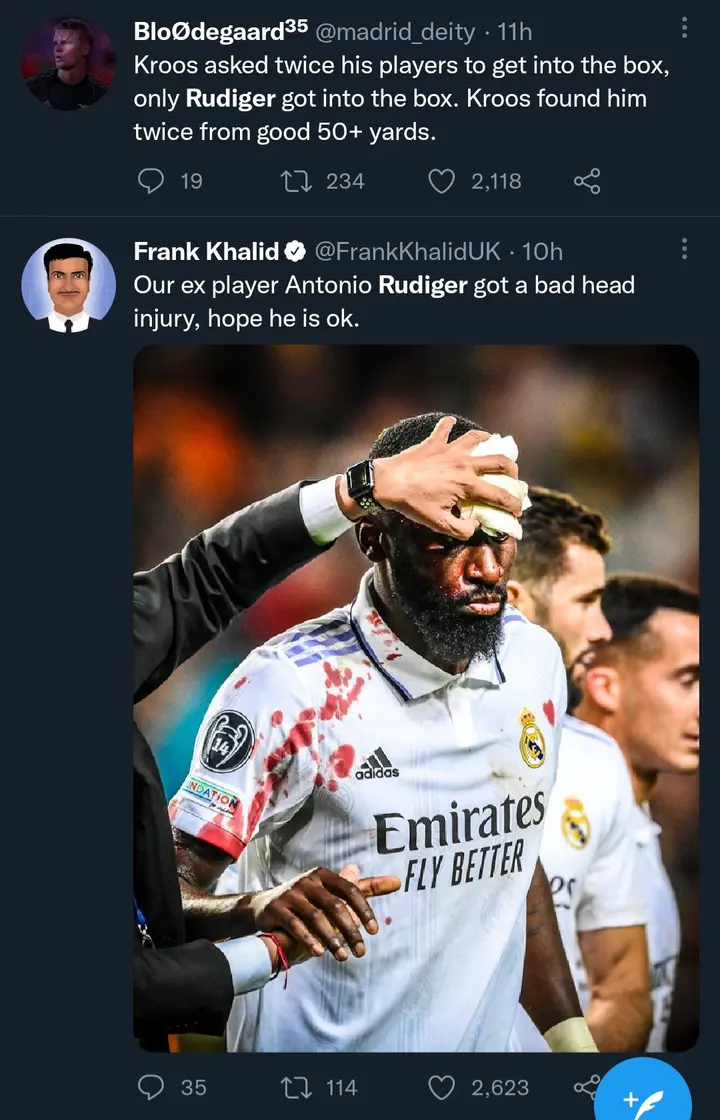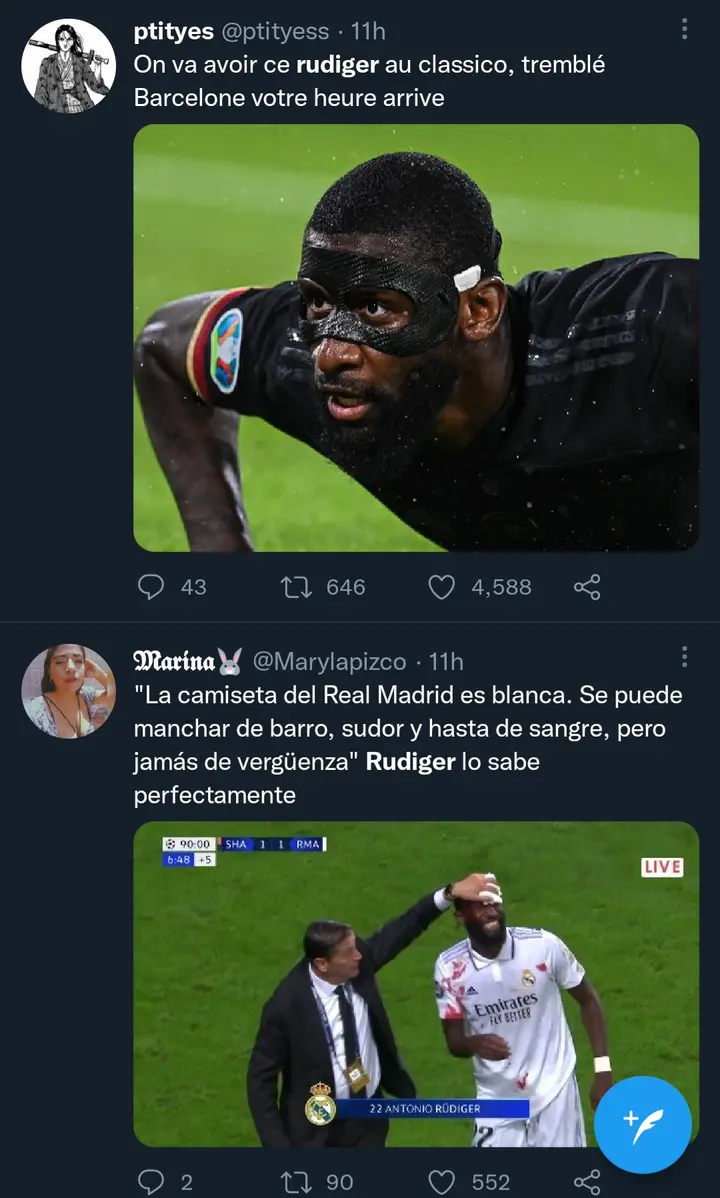 Donetsk scored a early first half goal which they prevented Real Madrid from bouncing back until in the 90+5 mins when Rudiger scored the equalizer.During the saga, Antonio Rudiger collided with the Donetsk goalkeeper hence injuring himself in the head and started bleeding furiously after the incident.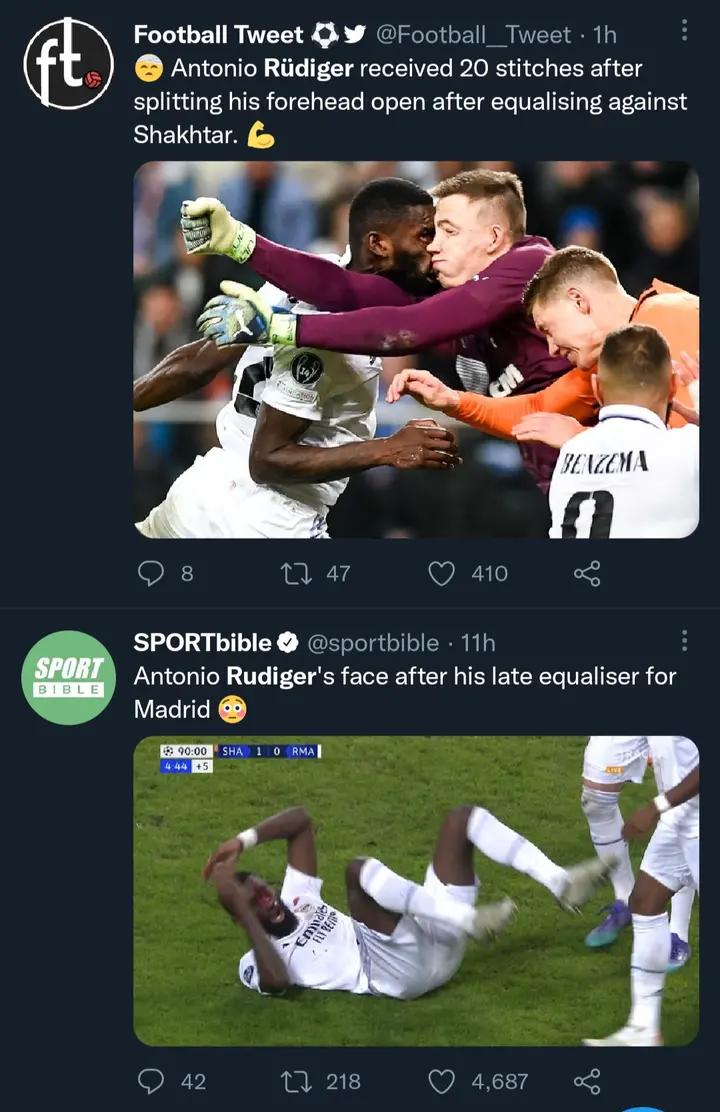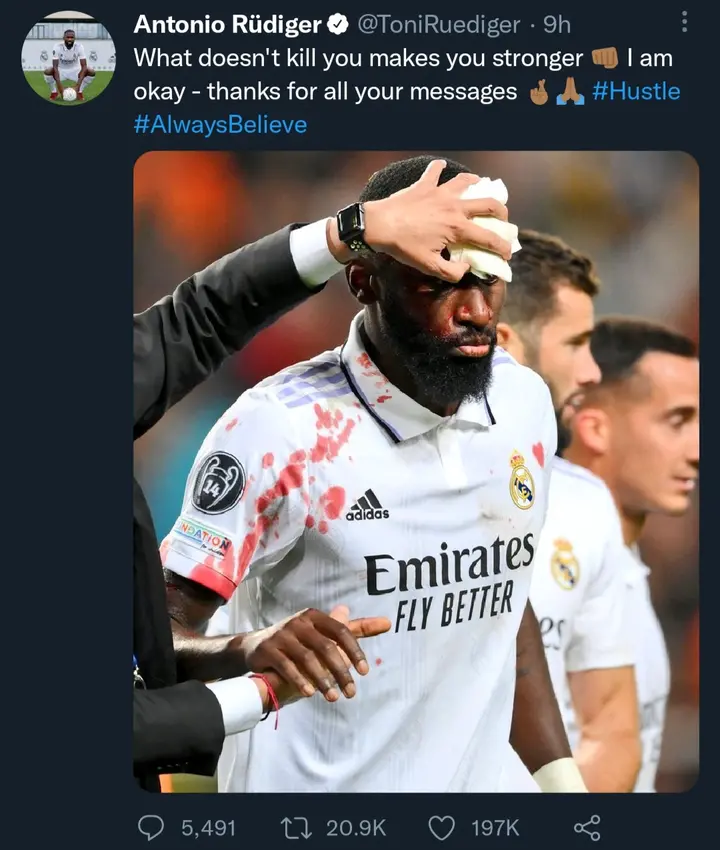 Real Madrid medical doctors attended him and gave The 29 year old first aid as his goal was the last kick of the match.
Please sell him or loan him back to Chelsea, Angry fans troll star after another disastrous display
Rudiger went on to post in his social media account that he was good and the injury will recover in time so has he can play against Barcelona in the El-classico.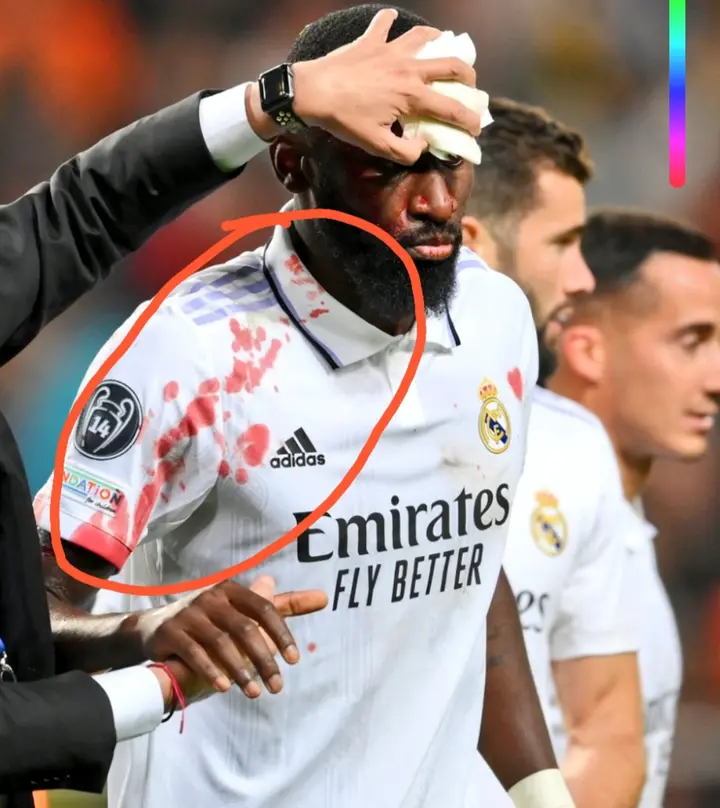 if(acip_can_see_ads()) { $adCode = '
} else { '; return $adCode; } ?>