Why Chelsea has a smoother journey to win UEFA Champions League than any other season
The Blue is the colour….only the blues fans have the chorus that follows. When you introduced for the reds from manchester they will say Manchester United. its all about thier club anthem. English premier league has the largest following from across the globe but when it comes to uefa champions league it's another level. Fans follows these games even those who can't differentiate between a corner and a penalty.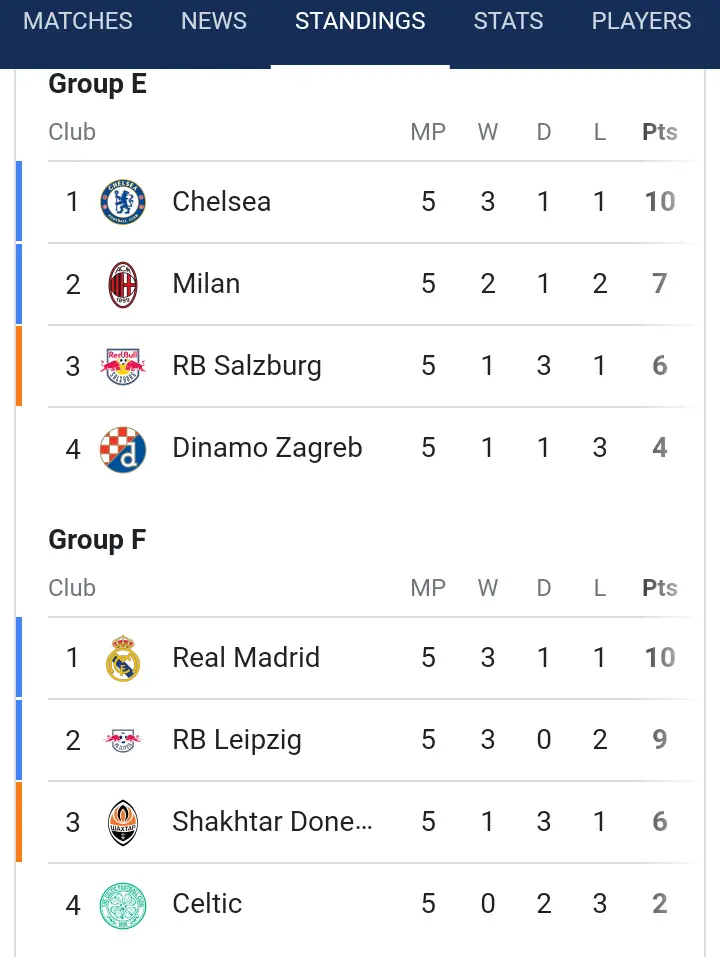 Chelsea is currently at the top of their table with ten points and on Wednesday they will be facing the called last born of the group. As in Dynamo Zagreb are the last in that group with four points. However the firing on thomas tuchel and how he was signed till he won uefa is one of the reasons because the same has happened only changing the monkey but trees remains.
Preview: Chelsea vs Dinamo Zagreb, Highlights, Team News, and Lineup
Chelsea has a tendency of firing the managers during this levels and the new goes to the finals only to bring the trophy home.